Welcome to Inland Animal Hospital
Your Veterinarian in Ontario CA
Call us at (909) 947-4040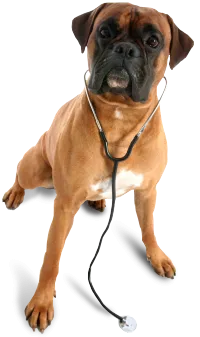 You love your dog or cat like it was a son or daughter, so why shouldn't it get the best medical treatment when the time comes? Ensure the health and wellness of your furry family member with a trip to our pet-friendly animal hospital in Ontario, California. Inland Animal Hospital provides you with personalized service and your pet with individualized attention. Stop by today to meet our friendly staff and discuss your feline or canine companion's health.
Our Veterinary Services Include:
Surgeries
Spay
Neuter
X-Rays
Skin Treatments
Internal Medicine
Physical Exams
Vaccinations
Dentistry
Ear Problems
Puppycare Programs
Eye Problems
Health Certificate
Microchip
To Ensure Your Satisfaction, We:
Offer Daily Low-Cost Vaccinations by Appointment
Provide Affordable Spay and Neuter Monday to Thursday
Accept CareCredit™
More Than Just a Slogan
Our slogan, "We Care," is more than a saying—it's our commitment to your pet's wellness. That is why we provide everything from simple Advantage applications to in-depth surgeries. You won't find a small animal care provider who cares more for the pets it helps than us.
Yong Kim
Ontario Veterinarian | Inland Animal Hospital | (909) 947-4040
2417 Grove Avenue
Ontario, CA 91761